Aviation
COVID-19 has posed unprecedented challenges to the world, including the international air transport sector, with economic consequences that are rippling far beyond the sector. Airlines and airports are forced to reconsider and develop (new) business models to stay away from bankruptcy. One example to cope with these challenges is a shift from passenger aviation to air cargo in order to keep planes in the air and the workforce at work.
We help airlines and airports in this process to improve delivery performance, resource utilization while increase productivity and improve the structuring and management of commercial agreements with customers.
With our extensive industry knowledge we tailor our solutions and services to your specific needs to help you realize your business objectives.
Airport management
A dynamic business. Plans change, disruptions occur on a daily basis, but your focus on what passes through your airport every year must remain the same. How do you balance this with the need to please multiple stakeholders and comply with complex regulations and labor agreements whilst maintaining healthy profit margins?
Ground handling operations
In a ground handling operation speed and flexibility are essential to deliver high-quality service to airlines and airports: it is all about having the right team available at the right time. How are your planners coping with this requirement for speed and flexibility?
Optimize for happier customers, employees and stakeholders
Effective airline planning relies on your ability to balance cost per available seat mile (CASM) with employee satisfaction, customer satisfaction and the complex constraints in every aspect of your business. Add this to the mix of daily disruptions, changing legislation and fluctuating traffic and ask yourself how are we going to solve this extremely challenging planning puzzle?
Let Ab Ovo help you with your planning challenges. We will help you solve these puzzles and ensure you take the right planning decisions.
A glimpse into our use cases for aviation divided into operational use cases and use cases for advanced analytics.
Fluctuating Air Cargo and Passenger Demand
Air Cargo Network Planning
Planning your Airport Workforce 
Aircraft health monitoring
Pattern recognition to predict when airplane /equipment need maintenance on a unit by unit basis
Improved bagage handling
Predict the journey bagage will take to identify possible bottlenecks and act accordingly
Self learning demand planning
Predict demand based on self learning models that learn directly from the day-to-day situation
Advanced dashboarding
Interactive and advanced dashboarding that allow monitoring of the data ambition
Aviation Solutions Made for You

We enable you to optimize your supply chain in the dynamic world of complex aviation planning puzzles. Our solutions provide the answer to many of your challenges such as meeting service level agreements with its agreed quality and performance levels or capacity planning related to the workforce. We help you to transform your operations by supporting planners to make the best planning decisions possible while decreasing cost & realizing operational efficiencies.
Ground services planning
Maintenance planning
Workforce planning
Gate Services Planning
Air Cargo Network Planning
Galley Planning
Catering Planning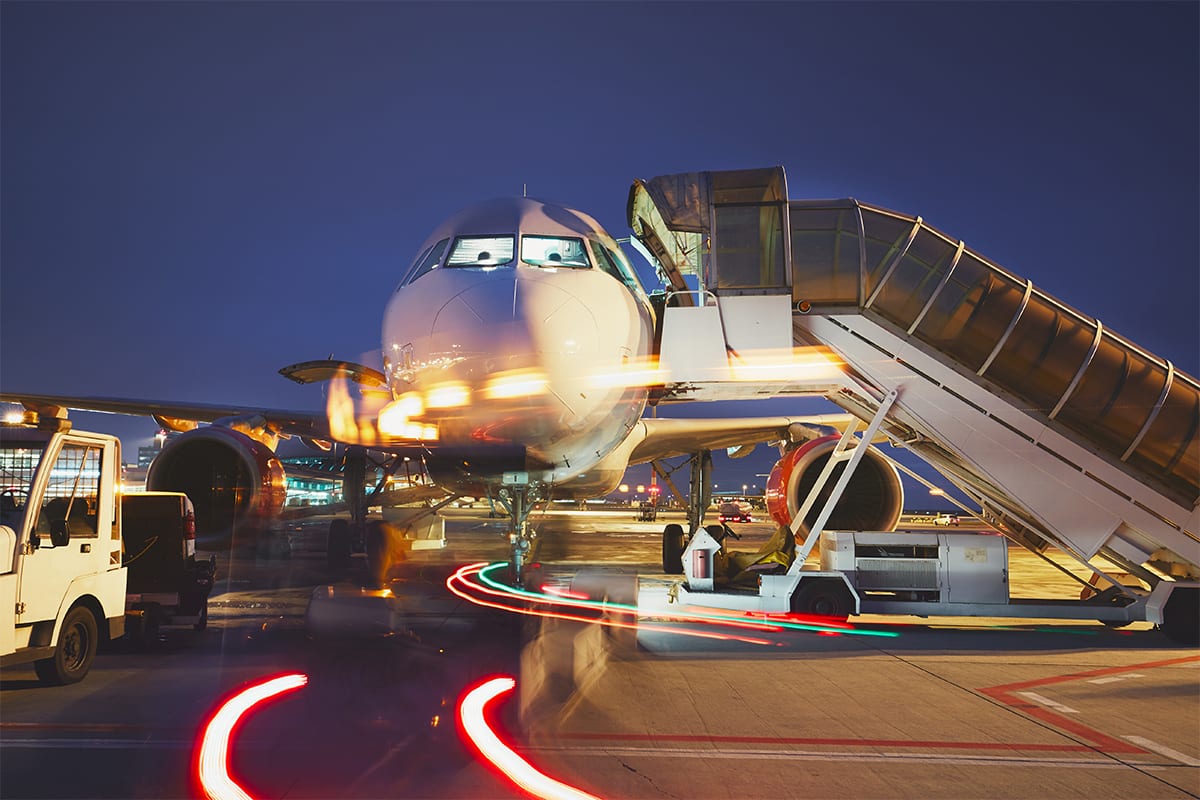 Contact us
Take the first step in optimizing the supply chain and start delivering business value.
Request a demo
No need to wait. Request a demo of our solutions. Delight yourself and help your organization moving forward.
DELMIA Quintiq Platinum Partner
DELMIA Quintiq (part of Dassault Systèmes) is a leader in delivering state-of-the-art supply chain planning and optimization solutions that help customers reduce costs, increase efficiency and improve bottom-line results. DELMIA Quintiq and Ab Ovo have an extensive shared history. We are both innovative leaders in rail, aviation, maritime, manufacturing, retail, and logistics. Ab Ovo is one of DELMIA Quintiq's longest-standing and most experienced partners. For more information, visit DELMIA Quintiq.
Our Solutions – Your Benefits
We focus on people, process and technology that deliver you a solution with tangible results in the first year and help you transform over time. Our engagements are set up in such a way that we analyze your needs to define what value it will bring in the end. After our analysis we deploy a solution with a 100% fit to your business processes. And probably most important, we bring consultants to the table with real experience.
We begin each project with defining the strategy for the value we can bring to our customers. For Aviation these include:
Increased employee satisfaction
Reduction ground transportation costs
Reduction of baggage lost
Maximize total revenue of on ground operations
Increased utilization of workforces
Reduction of penalty costs
Ability to schedule maintenance to not interfere with daily planning
We guide and train our customers through their project every step of the way. We provide the necessary training and assistance to our customers so they can get the best use from the solution or project provided to them.
Customer Support & Satisfaction
We do not leave our customers unattended after the project has ended. We provide support after the Implementation and 95% of our customers have support contracts with us to provide any future assistance. We don't outsource our support to a call center, we have actual experts knowing your business, looking carefully at how to address your issue. During our projects our focus is on customer satisfaction and this stays our focus while we support you.
We support our customers in the digital transformation of their business operations. Data driven decision support is our company's heartbeat and we deliver clarity by digitizing decision processes with extensive supply chain expertise, our smart technology and our skilled analytical team.
KLM Catering Services
KLM Catering Services supplies and improves inflight catering for airlines. In our quest for the highest level of service, reliability and innovation, we are now one of the five largest airline caterers in Europe.
DB Cargo
DB Cargo is the only company to offer you Europe-wide rail transport from one source – fast, efficient, reliable and independent of the industry – with one of the largest rail networks in the world.
Maersk Line
From the farm to your refrigerator, or the factory to your wardrobe, A.P. Moller – Maersk is developing solutions that meet customer needs from one end of the supply chain to the other.
Lufthansa Cargo
With a turnover of 2.5 billion euros and 8.9 billion revenue tonne-kilometres in 2019, Lufthansa Cargo is one of the world's leading companies in the transport of air freight. The company currently employs about 4,500 people worldwide.
DSV
DSV wants to be a leading global supplier, fulfilling customer needs for transport and logistics services, targeting extensive growth and being among the most profitable in our industry.
You may find this interesting too
Case Study KLM
Read how KLM Catering Services combined demand and staff information to gain the optimal distribution of staff over the various workplaces based on a large set of business rules.
Whitepaper Ground Handling
In a ground handling operation speed and flexibility are essential to deliver high-quality service to airlines and airport. How are your planners coping with this requirement for speed and flexibility?
Featured Use Case
Improved bagage handling
Predict the journey baggage will take to identify possible bottlenecks and act accordingly.
Planning & Optimization AI | Advanced Analytics
Work Smart. Make Better Decisions. Be Sustainable.
Contact