Manufacturing
Supply chain planning in manufacturing is filled with challenges that make it difficult to operate at maximum efficiency. Given the many variables within the manufacturing ecosystem, production lead times are at risk of inadequate planning and unforeseen disruptions, leading to lost business opportunities and margin loss.
However, manufacturers who are familiar with the challenges involved in supply chain planning have an opportunity to leverage integrated planning solutions to help them navigate the complexities of planning and strive for operational excellence. The capability to foresee and mitigate potential issues, optimize production schedules in advance, and respond to disruptions with agility enables manufacturers to maximize productivity and product quality, reduce costs and time to market, and meet sustainability targets without compromising business goals.
Challenges in Manufacturing
Supply Chain Disruptions
For the foreseeable future, supply chain disruptions are among the biggest challenges impacting the manufacturing sector. Inventories are currently at their lowest levels in decades, meaning some products simply can't be produced.
Domestic production has also struggled. Some examples include bottlenecks in food production, electrical equipment, and construction supplies.  The "real-time" manufacturing mindset and limited inventories exposed vulnerabilities in the supply chain.
Capacity Constraints
The pandemic and related supply chain disruption exposed an overdependence on foreign manufacturing, prompting a call for more "Made here" products. The demand is leading to an increase in production capacity. Expecting continued growth, manufacturers are looking to expand or build new facilities as part of their long-range planning while trying to execute their operational planning as efficiently as possible.
Let Ab Ovo help you with your supply chain and operations challenges. We will help you solve these complex puzzles and ensure you make the right planning decisions.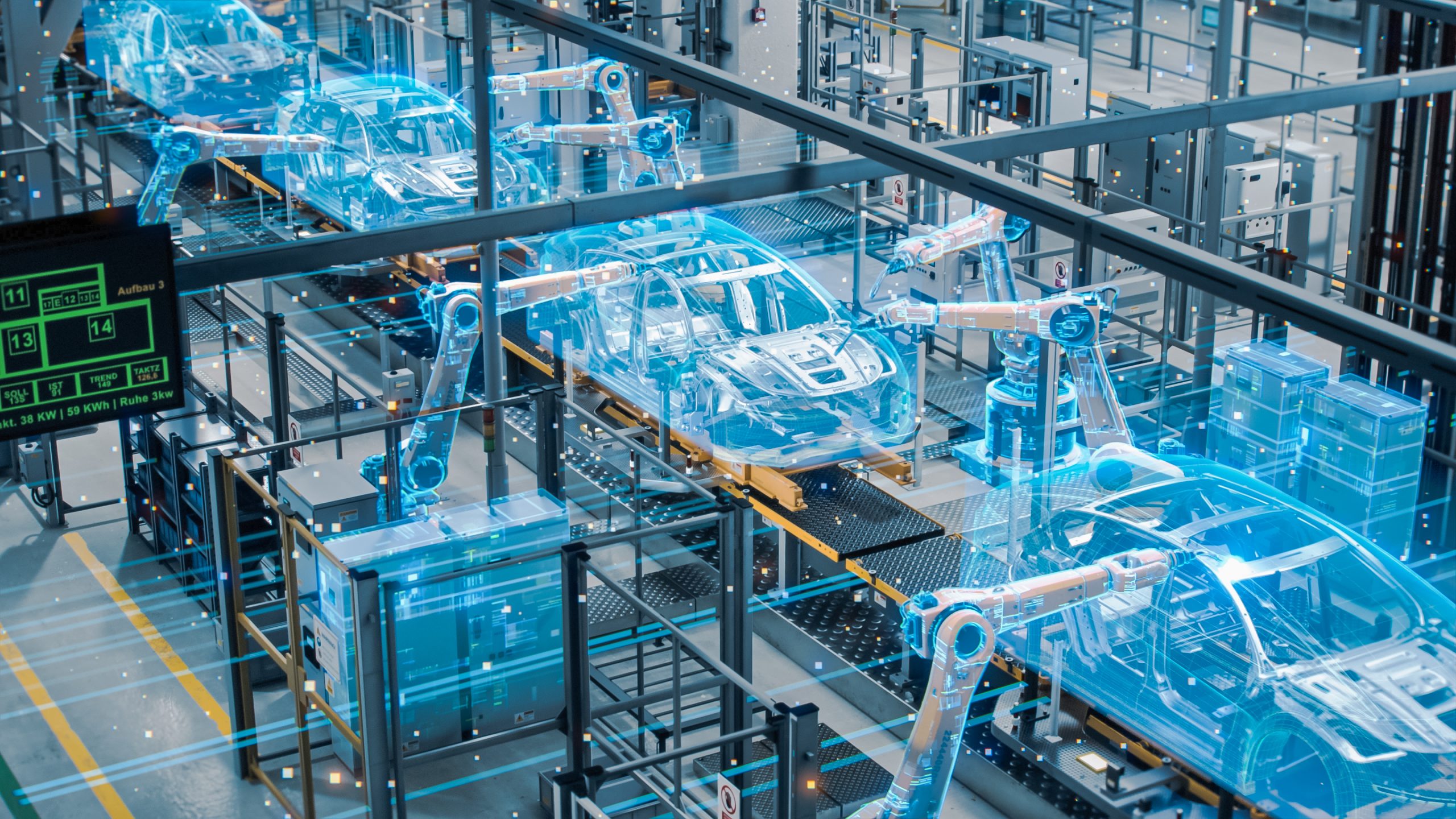 Labor Shortage
Even if manufacturers have the raw materials for their products, they likely don't have enough people to build them. The competition for skilled workers is fierce. Since the pandemic began, shift-work activity dropped and manufacturers say they're having trouble finding qualified candidates.
Manufacturing – Use Cases
A glimpse into our use cases for manufacturing, divided into operational use cases and use cases for advanced analytics.
Granularity of planning
Demand & Forecast planning
Integrated long-term planning with the financial impact
Integrated Workforce planning
Predictive asset availability
Predict periods of unavailability to better plan and align the need for maintenance
KPI analysis
Different datasets can be analyzed, models identify patterns and ultimately can predict KPI values​
Self learning demand planning
Predict demand based on self learning models that learn directly from the day-to-day situation
Advanced dashboarding
Interactive and advanced dashboarding that allow monitoring of the data ambition
Manufacturing Solutions Made for You

We enable you to optimize your supply chain in the dynamic world of complex manufacturing planning puzzles. We provide the answer to many of your challenges such as demand agreements with their agreed quality and performance levels or capacity planning related to the workforce. We help you to transform your operations by supporting planners to make the best planning decisions possible while decreasing costs & realizing operational efficiencies. 
As a Certified Platinum Partner since 1999, Ab Ovo is a one-stop center for your DELMIA Quintiq solutions. We offer advisory, deployment, optimization, testing, and support services to ensure you have the right solutions in place to maximize your value network.
DELMIA Quintiq Scheduler
DELMIA Quintiq Demand Planner
DELMIA Quintiq Macro Planner
End-to-End Supply Chain Modeling
We enable intelligent supply chain planning and optimization for every stage of your supply chain journey and time horizon to achieve sustainable operational efficiency across your manufacturing, workforce, and logistics operations.
Business-based
Outcomes
A holistic approach to help you optimize operations while considering corporate financial and sustainability objectives.
World-class Optimization & Analytics
We offer a broad set of best-of-breed optimization technologies and experience to optimize your world and provide the right level of automation.
Contact us
Take the first step in optimizing the supply chain and start delivering business value.
Request a demo
No need to wait. Request a demo of our solutions and help your organization move forward.
Better Together – Ab Ovo & Dassault Systèmes

Industry Leader
DELMIA Quintiq (part of Dassault Systèmes) is a leader in delivering state-of-the-art supply chain planning and optimization solutions that help customers reduce costs, increase efficiency and improve bottom-line results.
Shared Legacy
DELMIA Quintiq and Ab Ovo have an extensive shared history. We are both innovative leaders in rail, aviation, maritime, manufacturing, retail, and logistics.
Platinum Certified Partner since 1999
Ab Ovo is one of DELMIA Quintiq's longest-standing and most experienced partners. For more information, visit DELMIA Quintiq.
We support our customers in the digital transformation of their business operations. Data driven decision support is our company's heartbeat and we deliver clarity by digitizing decision processes with extensive supply chain expertise, our smart technology and our skilled analytical team.
KLM Catering Services
KLM Catering Services supplies and improves inflight catering for airlines. In our quest for the highest level of service, reliability and innovation, we are now one of the five largest airline caterers in Europe.
DB Cargo
DB Cargo is the only company to offer you Europe-wide rail transport from one source – fast, efficient, reliable and independent of the industry – with one of the largest rail networks in the world.
Maersk Line
From the farm to your refrigerator, or the factory to your wardrobe, A.P. Moller – Maersk is developing solutions that meet customer needs from one end of the supply chain to the other.
Lufthansa Cargo
With a turnover of 2.5 billion euros and 8.9 billion revenue tonne-kilometres in 2019, Lufthansa Cargo is one of the world's leading companies in the transport of air freight. The company currently employs about 4,500 people worldwide.
DSV
DSV wants to be a leading global supplier, fulfilling customer needs for transport and logistics services, targeting extensive growth and being among the most profitable in our industry.
You may find this interesting too
Newsflash Teijin
Ab Ovo provides Teijin Aramid support and Maintenance for its Supply Chain Planning Software
Customer Success
A glimpse into our customer successes. Building long-term relationships on trust, deliverables, and business outcomes.
Industry Peers
See who are working with us, next to Vion Food Group, Teijin Aramid, Agromousquetaires, Ovako and Outokumpu…
Planning & Optimization AI | Advanced Analytics
Work Smart. Make Better Decisions. Be Sustainable.
Contact