Solution Sheet – Empty Wagon Repositioning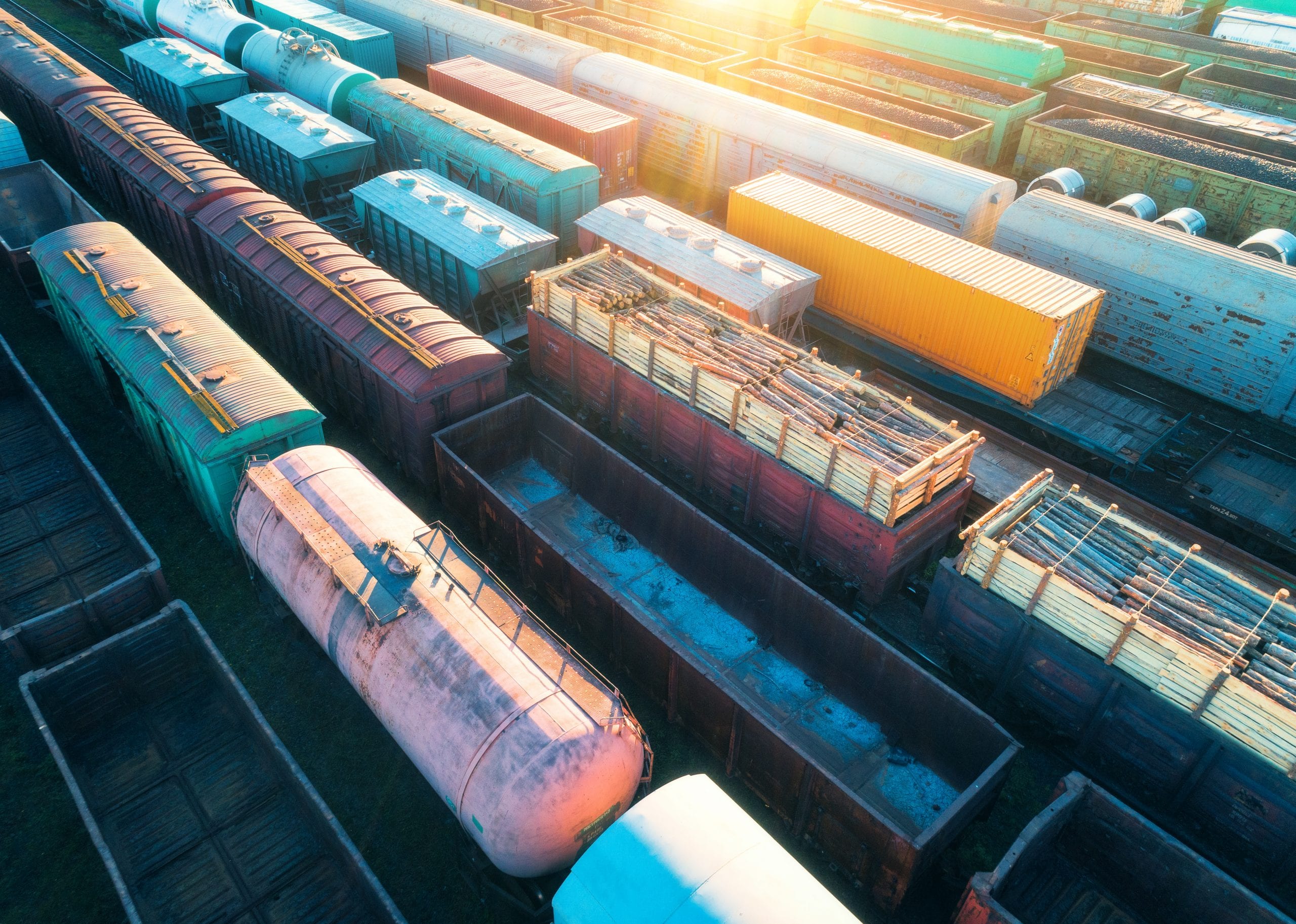 Wagon satisfaction guaranteed
Each year millions of carloads are shipped via rail. Securing appropriate wagons for customer to load their shipments is probably the most important service criteria for a rail cargo operator. If customers do not have the required wagons or correct wagons at the right time and location, business is lost.
Complex supply and demand puzzle
Wagons are an expensive asset driving operational expenses for rail cargo operators, and keeping idle wagons at customer tracks is inefficient. In addition, shippers aim to optimize their production and supply chain costs and often ask just-in-time delivery from the rail cargo operators. Being able to service these short-term requests, is an important competitive differentiator.
Even if a rail operator services the customer well with empty wagons, the rail operator has to manage the imbalances in traffic. After the loaded wagons have been transported to the destination and emptied, the wagon is released back to the rail cargo operators' custody. The imbalances created by transporting fully loaded wagons from production plants and emptying those at harbors, transport hubs or warehouses, is managed by the rail operator. Transporting empty wagons back to depots or customer tracks and having the wagons waiting idle for a customer to load the wagon is a significant cost that in some cases can amount to 4%-10% of a rail operator's operational expenses.
Inefficient use of wagon stocks leads to high operational expenses.
Efficiently handle empty wagons
Current production systems are able to present a list over empty wagon locations. Planners typically extracts this list and with some frequency decides to balance the wagon stock levels and move empty wagons. No planner is able to handle thousands of wagons located over a dispersed network in an optimal way. Inefficiency and customer dissatisfaction are the results.
Therefore, Ab Ovo has developed a dedicated solution (EWR) for rail operators to efficiently and flexible handle all empty wagon moves in the network and create the optimized train lists. EWR is the next generation advance planning and scheduling tool using world-record breaking optimization algorithms. EWR predicts inventory of wagons for the time period a train schedule is created. It fulfils the total demand of empty wagons in the network and minimise the repositioning costs of empty wagons for the rail cargo operator while maintaining high service levels to the shippers.
The EWR solution of Ab Ovo supports scenario planning and day of operation planning. The scenario planning predicts empty wagon requirements and identify possible lease wagons in case of shortage or rent out wagons in case of surplus. The day of operation planning manage demand changes and deals effectively with network disruptions causing consequential issues. The solution helps planners with a comprehensive overview and all needed information to inform and solve any customer demand related to timely delivery of wagons. The published plans are automatically transferred to the production system via standardised APIs.
The solution uses propagation and KPI based planning. The planners are in real-time presented with the results of a new scenario, in a single dashboard environment. Operational KPIs indicate the overall result for all individual changes to a plan. The current stock level of wagons per depot or customer tracks is clearly visible for customer service reps in the solution or can be distributed to a customer service system via APIs. Customer service will be able to at all times gives an accurate answer of wagon availability. Customer satisfaction and punctuality can be predicted within the solution.
The KPIs clearly show the effects of a change in the network and can be used effectively in the conversation with customers for disruption mitigations. EWR comes with a robust interface engine to quickly address the customer demand through various standard API's to receive customer orders and master data from the asset or wagon management system. EWR is based on the proven, world-wide available supply chain planning and optimisation software from DELMIA Quintiq.
The EWR solution helps reducing operational costs in multiple areas and generates multiple business benefits leading to an improved net result.
Business benefits you can expect
The reposition of empty wagons consumes many operational resources. So, when reducing the empty wagon miles driven and the moves, the operational costs decrease in multiple areas and therefore generates multiple business benefits leading to an improved net result. The reposition of empty wagons consumes many operational resources. So, when reducing the empty wagon kilometres driven and the moves, the operational costs decrease in multiple areas and therefore generates multiple business benefits leading to an improved net result.
Decreased wagon cost
EWR  gives planners an overview of stock level and wagon availability. The solution suggests optimal moves to supply the order demand. Hereby, the wagon turnaround increases, utilisation goes up and the operational cost per wagon and train decreases.
Reduced maintenance cost
Due to less kilometres driven by a wagon, less wear and tear occurs. The maintenance costs for spare parts, staff cost and out of service decreases.
Reduced energy costs
The train capacity required for repositioning empty wagons is reduced, effectively expanding capacity for loaded movements or saving locomotive fuel when handling a lower number of empty wagons in loaded movements. EWR  will reduce the numbers of empty moves thus trains will run more efficient. This reduces the locomotives consumption of fuel and electricity.
Reduced customer service calls
When a wagon is missing in an order or ETA is changed, customers call the customer service center to get help or change the orders. A robust plan and clear decision support enable the customer service representative to proactively engage with the customer thus decreasing the calls to customer service and the uncertainty and frustration on the customer side.
Increased revenue
The solution gives in real time the wagon availability at each location. The customer service representative are informed of additional costs incurred when moving the wagons to a customer, so prices and surcharges related to the consignment of wagons are properly addressed in the customer contact.
Decreased investment needs
When wagon circulation increases, wagon utilisation goes up and investments in new wagons can be postponed or even avoided.
A solution for dedicated planners
The EWR solution provides supply chain planning and optimization support dedicated for planners overlooking the provision of wagons to rail cargo customers. The solution gives the planners a complete picture of available empty wagons per location in real-time. The solution finds a train schedule that satisfies demand and optimally matches empty moves required to existing scheduled trains.
The information provided in EWR to planners is intuitive and complete allowing the planner to be in control. The solution shows customer orders, required movements and trains in customisable overviews. Real-time KPIs for train distance, used and unused wagons, main legs utilisation and orders planned guide planners taking the right decisions creating the plans. Planners can create various scenarios on all available parameters in EWR and compare KPIs before deciding on an optimal plan.
The EWR solution is based on standard off-the-shelf available components and integrates seamlessly with existing IT landscapes and strategies. The standard interfaces and APIs provide a robust and secure integration with existing administrative systems.
An intuitive solution with complete information that allows planners to be in control to make the right decisions
Key features
Real-time overview of Empty Wagons
Real-time overview of Empty Wagons
Intuitive solution with real-time KPI's
Create various scenarios to support decision on an optimal plan
Standard of the shelf
Integrates seamlessly with existing IT landscape
Empty wagon transports generate additional energy costs, increase infrastructure costs and lead to costly utilisation of locomotives and ground handling staff. The efficient repositioning of empty wagons is a complex supply and demand puzzle that only can be handled by a proper decision making support system.
Would you like to see our EWR solution in action? Contact us with any questions you may have.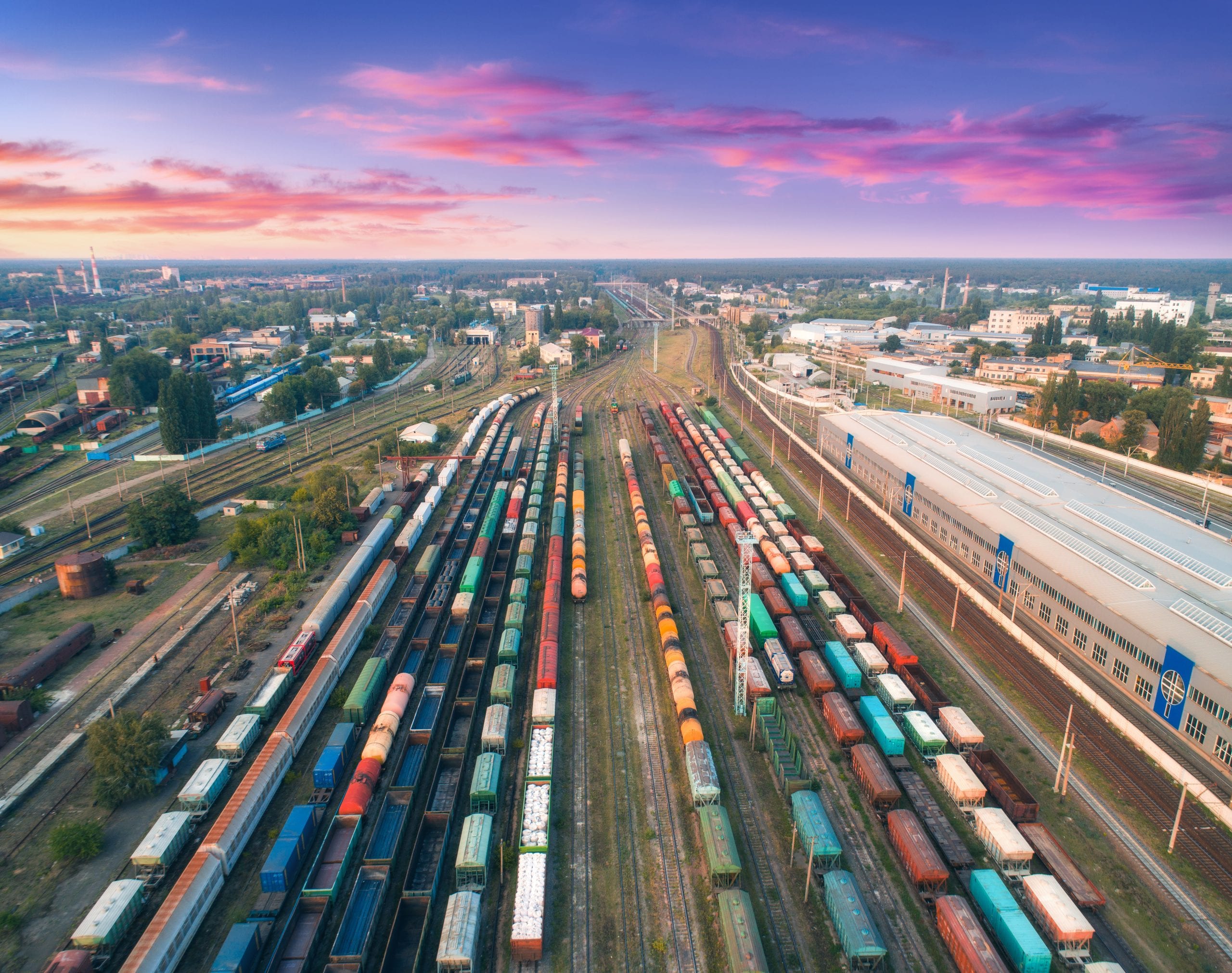 You may find this interesting too
Case Study Lineas
Lineas selected Ab Ovo to deliver a planning solution that supports the full resource planning cycle, from long-term planning to real-time execution management.
Whitepaper 4RailCargo
4RC is a complete solution including all processes for a rail operator to run trains. Choosing our Add-Ons make the solution grow with our business.
Whitepaper RCP
Ab Ovo's Rail Cargo Planning – Profit maximization
through demand oriented planning. Go for the right planning processes in rail cargo!