Solution Sheet – Infra Manager & Regulatory Compliance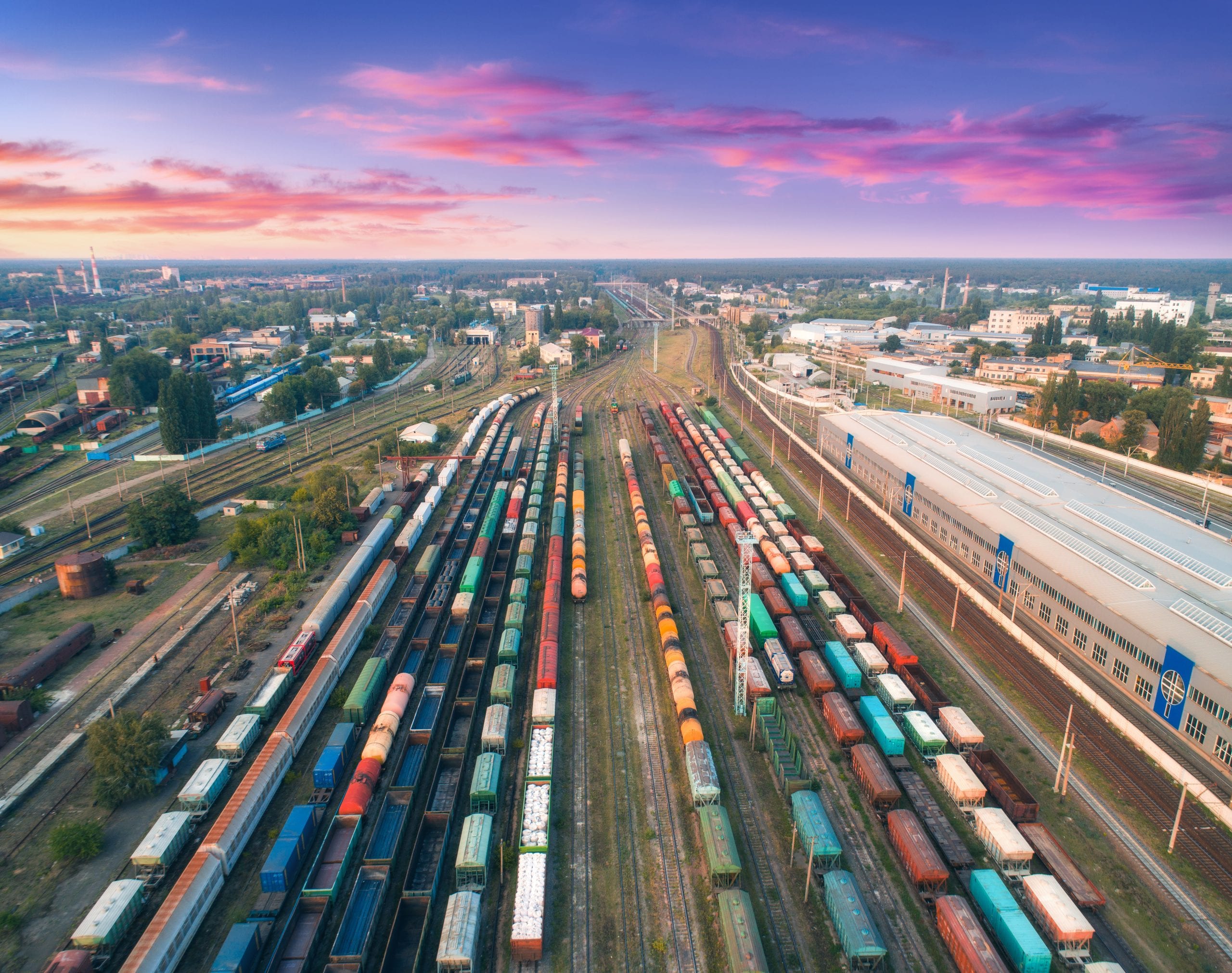 Infra Manager & Regulatory Compliance
Railway undertakings need to adhere to local and international rules and regulations. To comply, regular communication is required with national rail infra managers on train and cargo specifics or crew requirements. When operating international train routes, the complexity increases dramatically. As local rules and regulations vary and national infra managers and railway operators tend to have different systems, procedures and formats for storing and requesting information.  
Railway undertakings often have difficulty collecting, storing and sharing regulated information. We help companies adhere to local rules and regulations in a consistent and cost efficient manner and break down international barriers.
Railway undertakings need to adhere to local and international rules and regulations.
Ab Ovo's Infra Manager & Regulatory Compliance solutions help Railway undertakings:
Keep real-time track of wagon and train locations and the cargo carried in these. Ensuring there is always a clear overview of what cargo is where.
Meet requirements of the regulators to report wagon locations and connect with interfaces of the infra manager to do so automatically.
Ensure that in case of calamities wagon & cargo information is readily available for own staff, regulators and first responders.
Automate train checks / validations with regards to wagon defects , dangerous goods, wagon limitations, loads etc. Saving valuable time and reducing departure delays.
Register and provide an audit-trail of these performed checks.
Manage train compositions in TAF/TSI format. Making sure that train composition complies with local regulation, the planned path is available and that the track supports that specific train.
Migrate current train composition messages to TAFT-TSI formats and interfaces.
Plan staff and crew according to local labor regulations & requirements.
Ensure driver knowledge and certification is kept up to date by varying crew planning.
Deal consistently with national and regional variations in how this information should be managed and shared.
Keep real-time track of wagon and train locations and meet requirements of the regulators.
Features & capabilities
Ab Ovo's Infra manager & regulatory compliance solutions consists of a number of capabilities that are a included in our Core Rail Ecosystem, our Rail Cargo Planning tool or available as separate module or one-off projects.
| | | | | |
| --- | --- | --- | --- | --- |
|   | Core ecosystem | RCP | Module | Projects |
| Real-time wagon location tracking | O |   | | |
| Real-time wagon cargo tracking and management | O |   |   | |
| Country specific interfacing with infra manager* | O |   | O | |
| Train composition and TCM management | O | | O | |
| Wagon data quality optimization and standardization |   | | | O |
| Workforce planning that incorporates local rules and regulation | | O | | |
| Workforce planning with optimization of driver path knowledge | | O | | |
| Validation check automation and audit trail | |   | O | |
| Matrix of local rules and validation checks for international trains |   |   | O | |
Contact us
Take the first step in digitizing your business operations.
Request a demo
No need to wait. Request a demo of our solutions. Delight yourself and help your organization moving forward.
You may find this interesting too
Case Study Lineas
Lineas selected Ab Ovo to deliver a planning solution that supports the full resource planning cycle, from long-term planning to real-time execution management.
Whitepaper 4RailCargo
4RC is a complete solution including all processes for a rail operator to run trains. Choosing our Add-Ons make the solution grow with our business.
Whitepaper RCP
Ab Ovo's Rail Cargo Planning – Profit maximization
through demand oriented planning. Go for the right planning processes in rail cargo!