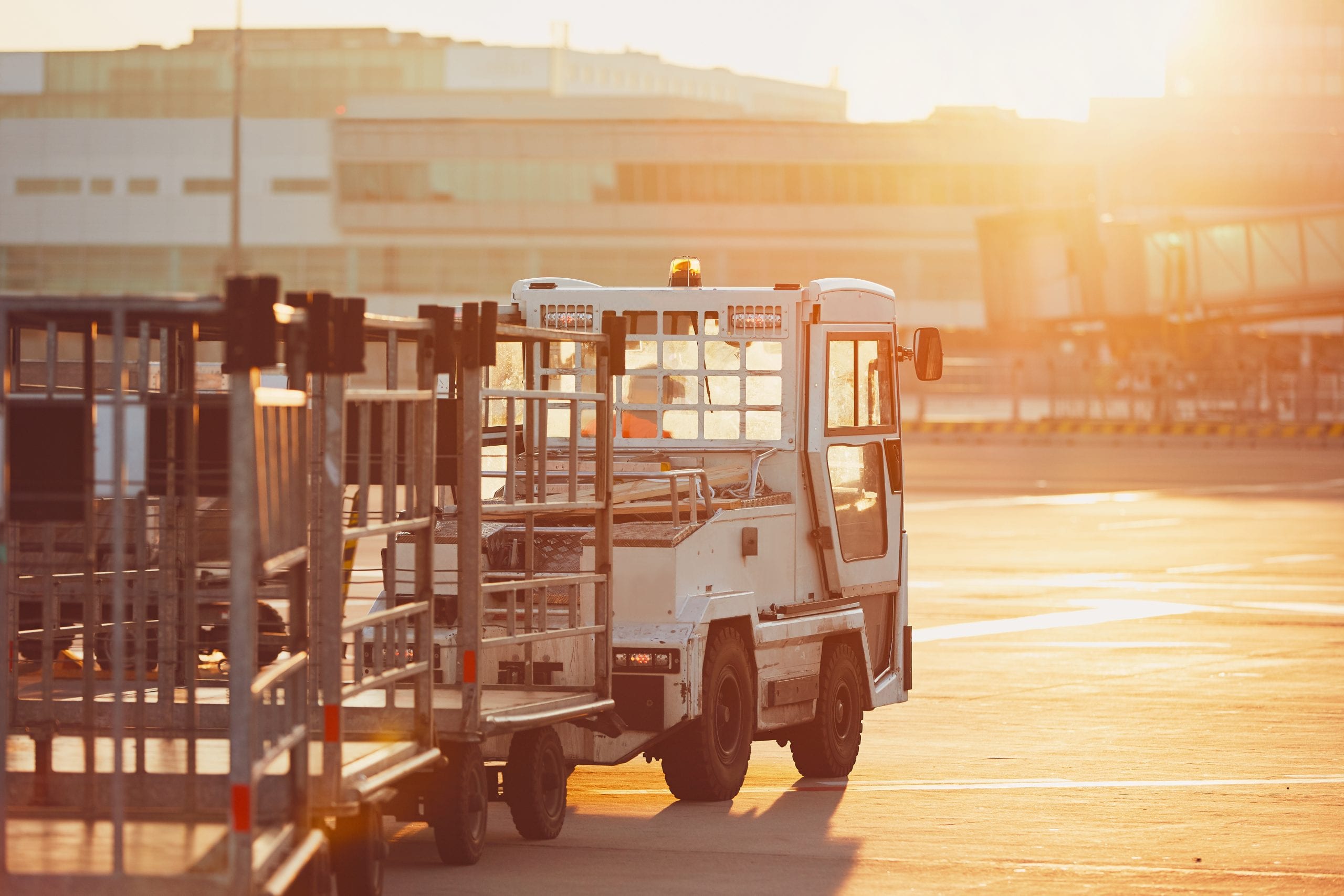 Aviation Use Cases
We enable aviation companies deliver an interoperable data efficient ecosystem and gain a competitive advantage through advanced analytics with tailored planning and optimization solutions. With our wealth of industry knowledge and experience we support numerous aviation use cases.
Fluctuating Air Cargo and Passenger Demand
Air cargo and passenger demand have never been so unpredictable. Passenger demand has virtually disappeared on many routes and is expected to only return gradually over the next years. Air cargo demand has risen dramatically on some routes due to medical supply shipments but is expected to level off. At the same time, the supply of cargo space has substantially decreased across the globe and the traditional hub-and-spoke network based on passenger demand may not be sufficient to cope with current cargo demand.
 There is an opportunity to improve asset utilization by changing the fleet configuration to (1) carry cargo only, (2) cargo in cabin or (3) a mix of passengers and cargo.  However, all these developments require a new approach to fleet and network planning.
Advanced Analytics
Numerous supply chain analytics use cases for aviation in whatever category you may need support:
Assets, Demand, Process and Performance
Efficiently Plan Staff
We understand that operational planning of logistics goes hand in hand with planning the workforce. Workforce planning offers your organization a solution for planning these key business operations:
Generating shift requirements to cover the demand
Creating cyclic rosters and assigning these rosters to employees
Publishing employee rosters such that employees can view their schedules on their mobile app and request for leave, shift swap, etc.
Assigning activities to employees and manage day of operations
Processing timesheets
Start with embedding and aligning your workforce planning into the planning to ensure an optimized integrated operations planning is driving your margins and reduces operational costs.
Advanced Analytics for Aviation
A glimpse into our numerous advanced analytics use cases for aviation divided into 4 categories: Assets, Demand, Process and Performance
Assets
Aircraft health monitoring
Pattern recognition to predict when airplanes/equipment need maintenance on a unit by unit basis
Automated damage detection
Camera footage to scan cargo for damage detection and automatic administration
Workforce deficiency detection
Use pattern recognition to find causalities of workforce unavailability's and inefficiencies
Demand
Real-time demand visibility
Sensor and event data to visualize and analyze the flow of orders through the network
Self learning demand planning
Predict demand based on self learning models that learn directly from the day-to-day situation
End-to-end planning
Incorporate all available data (sensors/actuals) from customers to be better prepared
Process
Data driven contracting
Flexible contracting based on actual data for a better fit with operations
Real-time scheduling
Advanced predictions of ETA/ETD for real-time scheduling adjustments
Improved bagage handling
Predict the journey bagage will take to identify possible bottlenecks and act accordingly
Performance
Advanced dashboarding
Interactive and advanced dashboarding that allow monitoring of the data ambition
KPI identification
Discover analytical KPI's that pave the way for data driven decision making
KPI optimization
Improve KPI's and increase business value by combining different data sources
Planning of Airport Ground Services
Every day, ground services at an airport provide services for the airlines. These are mission critical services with specific turnaround times tied to planned arrivals and departures. Living up to agreed quality and performance levels is a daily challenge, both in terms of economics and in terms of planning.
Timely performance is measured in terms of minimizing  turnaround time and the delay of aircrafts, which involves a collection of dependent services that must be executed in a specific order. For example, an aircraft's push-back from the gate can only be started when all other services are completed. An important
limitation to note is that aircrafts cannot be fueled and catered at the same time.
We have an overall, integrated vision for joint planning and scheduling of multiple ground services processes and are keen to introduce you to our solutions that help you solve these planning puzzles efficiently.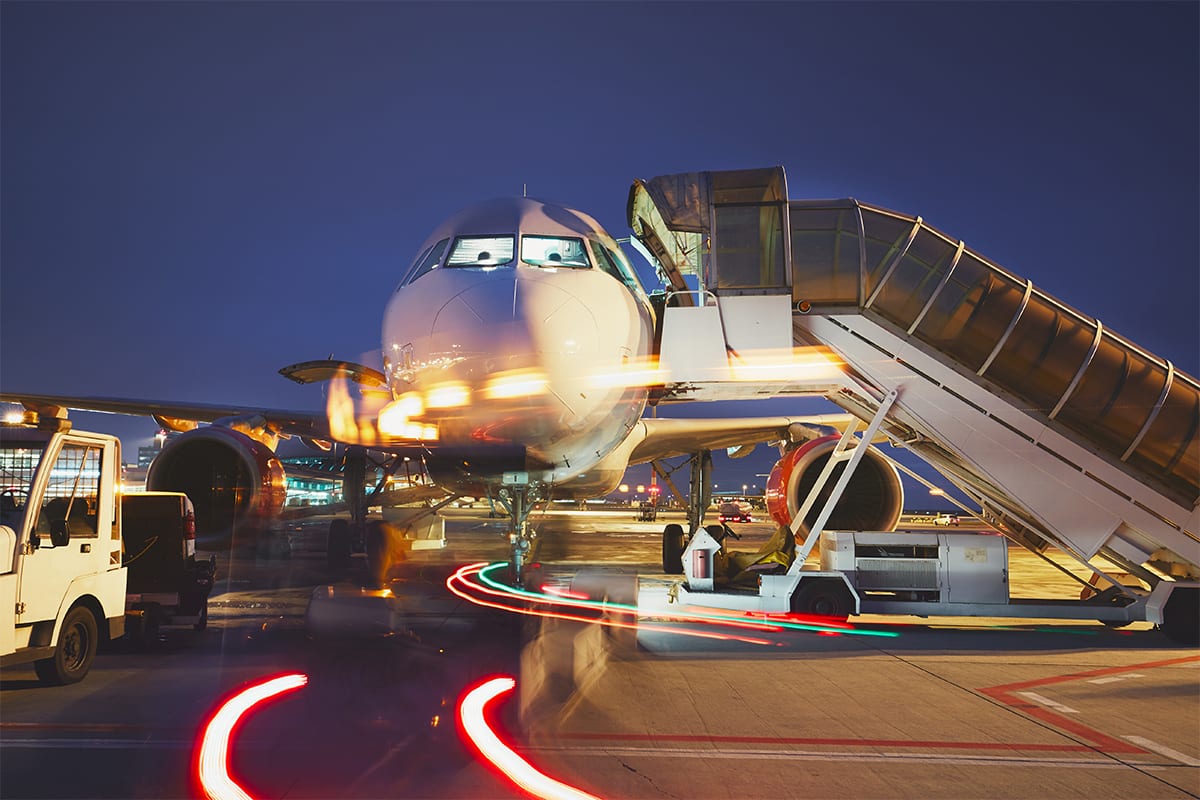 We support our customers in the digital transformation of their business operations. Data driven decision support is our company's heartbeat and we deliver clarity by digitizing decision processes with extensive supply chain expertise, our smart technology and our skilled analytical team.
KLM Catering Services
KLM Catering Services supplies and improves inflight catering for airlines. In our quest for the highest level of service, reliability and innovation, we are now one of the five largest airline caterers in Europe.
DB Cargo
DB Cargo is the only company to offer you Europe-wide rail transport from one source – fast, efficient, reliable and independent of the industry – with one of the largest rail networks in the world.
Maersk Line
From the farm to your refrigerator, or the factory to your wardrobe, A.P. Moller – Maersk is developing solutions that meet customer needs from one end of the supply chain to the other.
Lufthansa Cargo
With a turnover of 2.5 billion euros and 8.9 billion revenue tonne-kilometres in 2019, Lufthansa Cargo is one of the world's leading companies in the transport of air freight. The company currently employs about 4,500 people worldwide.
DSV
DSV wants to be a leading global supplier, fulfilling customer needs for transport and logistics services, targeting extensive growth and being among the most profitable in our industry.
You may find this interesting too
Case Study KLM
Read how KLM Catering Services combined demand and staff information to gain the optimal distribution of staff over the various workplaces based on a large set of business rules.
Whitepaper Ground Handling
In a ground handling operation speed and flexibility are essential to deliver high-quality service to airlines and airport. How are your planners coping with this requirement for speed and flexibility?
Featured Use Case
Improved bagage handling
Predict the journey baggage will take to identify possible bottlenecks and act accordingly.