RAIL CARGO SOLUTION (RCS) – A COMPLETE INTEGRATED ERP SOLUTION.
GET INTEGRATED CONTROL!
1. The Rail Cargo Market
Incumbent rail cargo operators are facing challenging times. The market is not growing at the same pace as the global logistics market. Competitors enter the market and work to increase their market share. The complexity of international rail cargo is unchanged.
Many incumbents suffer from years of stagnant investments in infrastructure and IT support systems, which inevitably leads to many in-house development legacy systems being part of manual or semi-manual business processes with inefficiencies and unnecessarily high operational costs.
The international rail cargo market is a volume market moving towards value-added services and end-to-end customer services. Many incumbent rail operators use land logistic services to  complete their offering or they are looking at new market segments thus increasing business complexity.
The RCS Solution
supports the whole transport process from customer sites to customer site including local service traffic, contracts, orders, production planning, execution and financial settlement
2. The Market Vision
Rail cargo services will remain an essential environmentally friendly transportation service fully integrated into the global logistic supply chain. The vision for the market is to establish fully digitized intuitive solutions with the customer's end-to-end transportation needs as the ultimate priority. The future service providers will provide fully transparent booking applications including suggested best options to customers with real-time capacity available. It is clear to Ab Ovo that digital transformation is a positive trend for all rail cargo operators.
It is time now to do away with outdated, in-house developed legacy systems and replace them with industry-standard solutions to leverage the collected industry experience and to achieve efficient business processes. Booking systems will be connected to the planning systems and to the infra managers worldwide, allowing payments and settlements to be completed in real time at delivery. Goods will be tracked, at any time, door-to-door, independent of modality.
3. Ab Ovo Rail Cargo Solution
The Rail Cargo Solution (RCS) is a comprehensive and integrated rail cargo application supporting every order-to-cash rail business process. RCS supports the whole transport process from customer sites to customer sites including local service traffic, contracts, orders, production planning, execution and financial settlement.
The solution can be configured to include any kind of service or price plan an incumbent rail operator has established on the market and it will be fully integrated in the order-to-cash business processes. RCS tracks all needed documents to compose and run trains.
Transport and non-transport related services such as single wagon load, long haul, shunting and intermodal services are all fully integrated. All orders and order-related data are visible in the financial domain directly after a train's arrival. In addition it is immediately ready for invoicing.
RCS
is built using fully integrated modules so the solution covers all your business processes from start to finish
4. The Integrated Modules
The RCS solution is built using fully integrated modules so the solution covers all your business processes from the start to the finish. There's no need to compromise on functionality or spend large amounts on customized integration. The main modules are:
Contracts and Tariffs
Orders
Planning
Execution
Integrated Planning (RCP)
Administration
Standing Data
The modules are fully integrated into the solution. Orders are validated to the corresponding contracts and correct tariffs are applied. Decades of rail cargo industry experience is captured in the solution thereby providing an efficient workflow. Approved orders are immediately visible in the planning and in execution domain.
When RCP (Rail Cargo Planning) is added as an optional system, approved orders are available to the Integrated Planning domain. RCP includes features for rail cargo operators' integrated long-term planning and daily operations for crew and rolling stock.
The RCS solution is based on the international railway regulations (e.g. TAF/TSI) and supports integrations like Hermes, Orfeus and ECN and international modules such as the booking module Xrail.
5. Full Integration

To fit a new system in an existing complex IT landscape, interfaces and integration is crucial to reach automatic procedures and efficient processes. RCS comes with a vast set of integration capabilities. RCS is fully integrated with the advanced planning solution RCP from Ab Ovo. RCS can easily accommodate the use of local infra managers and a number of interfaces already exist ready to be implemented.
RCS has defined formats to integrate with other RU's to efficiently take/hand over trains and documentation. Invoice and accounting information can be sent to a financial accounting system via the FAS interface. RCS has multiple interfaces available to import orders and standing data from other systems.
"Ab Ovo's solution RCS is proving to increase our competitiveness and supports our mission to become the most reliable rail operator."
GEERT PAUWELS, CEO LINEAS
6. Mobility Support
Mobile applications increase efficiencies. All current rail operators have one or several mobile solutions for the drivers and local ground staff. RCS include integration capabilities to reuse existing mobile solutions. The drivers will have the details regarding the assignment such as timetable, path, and important train documents at hand. The ground staff will have all information regarding wagon inspection, train checks, shunting and other train handling activities like composition, departure and arrival on their mobile phone.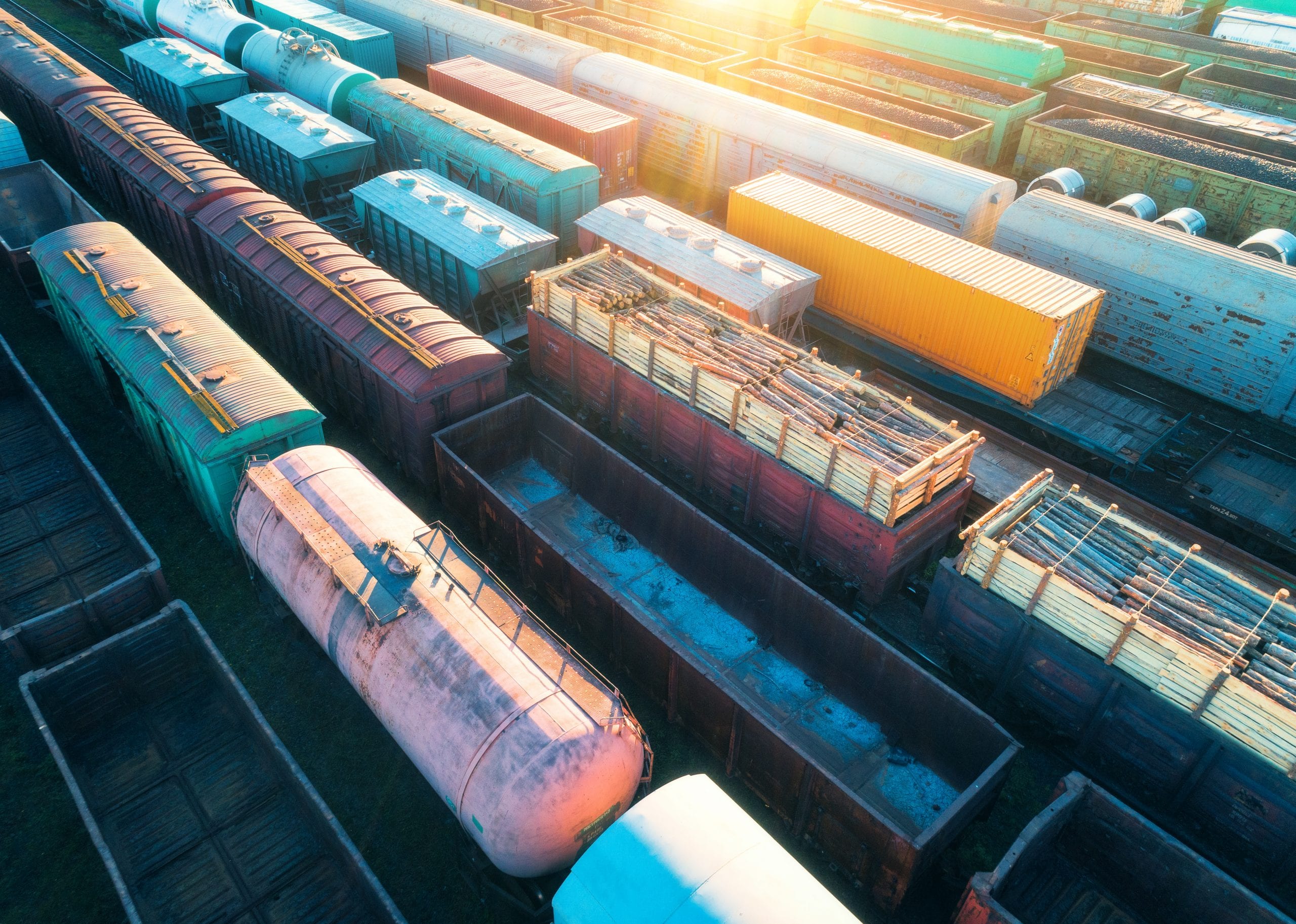 Rail Cargo Solution
all benefits
8. Key Benefits
Implementing a complete, integrated order-to-cash solution provides operator control and efficient business processes. Many dispersed Excel and in-house built, departmental solutions increase the risk of error and lower the data quality. Unlike the latter, RCS stores all customer data, contracts, prices, time schedules and rolling stock in one place available so that the rail cargo operator has full control of its business.
RCS is a complete, integrated and customer end-to-end solution. Approved orders are linked to actual arrival and departure so settlement is done automatically. Potential claims are clearly alerted to the financial department with revenue leakage at a minimum. With unit-based planning and tracking, RCS reduces the amount of manual work and improve s quality and reliability in the business processes.
Safety risks are decreased by accurate and consistent administration of the transport status and checks regarding dangerous goods. Complete disruption management increases punctuality rates and  reduces the operational costs.