We Help Supply Chain & Logistics Companies
Planning & Optimization AI | Advanced Analytics
Find out how
Our Mission
It is our mission to help supply chain and logistics companies work more efficiently, make better decisions and be sustainable. We add value through AI driven transformation & solutions that digitize processes, create data insight and enable automated decisions.
Our approach is no-nonsense, hands-on and results oriented. We (1) prove value with rapid prototyping, (2) design sharp algorithms, (3) craft software doing the job, (4) deliver platforms designed to scale and (5) coach organizations to digitally transform and realize value.
Thanks to the combination of talented colleagues, strong industry ties & down-to-earth approach, Ab Ovo is the right partner for any supply chain and logistics organization ready to harness the power of AI.
Swift ROI within 6-12 months and millions of profitability in the following years.
Improve your Delivery Performance up to 99,5%.
Reduce your transportation costs up to 8%.
Reduced 40.000ton CO2 ytd.
Working more efficient and increase productivity up to 5%.
Over 30M routes planned every single day.
Planning & Optimization Solutions
We are the leading and innovative solution provider in the area of Supply Chain Planning and Optimization (SCP&O). Our solutions enable planners and organizations to optimize and integrate their business processes as well as to increase their profitability. Our solutions solve the daily puzzle of supply chain & logistics planning so that companies can produce or transport more goods with fewer resources.
Rail Cargo Product Suite
We support rail cargo companies with digitizing their business operations, deliver an interoperable data ecosystem and gain a competitive advantage through advanced analytics with tailored solutions: Rail Cargo Planning, Rail Cargo Solutions, 4RailCargo and AI Concept Lab – A product prototype environment to tackle specific operational challenges in rail.
Advanced Analytics
The world is moving into a new era of supply chain & logistics decision support. We are mature in the field of advanced analytics because of our highly experienced team and our partner & technology ecosystems. We differentiate in the market with the combination of extensive industry knowledge and effective analytics.
Work Smart. Make Better Decisions. Be Sustainable.
As leaders in mathematical optimization, we have come to rely more and more on Artificial Intelligence because of the value it adds in a world of increasing complexity, uncertainty and change. And to successfully unlock the potential of AI, we know the importance of combining analytical proficiency with in-depth domain expertise.
DELMIA Quintiq Platinum Partner
DELMIA Quintiq (part of Dassault Systèmes) is a leader in delivering state-of-the-art supply chain planning and optimization solutions that help customers reduce costs, increase efficiency and improve bottom-line results. DELMIA Quintiq and Ab Ovo have an extensive shared history. We are both innovative leaders in rail, aviation, maritime, manufacturing, retail, and logistics. Ab Ovo is one of DELMIA Quintiq's longest-standing and most experienced partners. For more information, visit DELMIA Quintiq.
Contact us
Take the first step in optimizing your supply chain and logistics processes. Start delivering value to your business.
Request a demo
No need to wait. Request a demo of our solutions. Help your organization moving forward.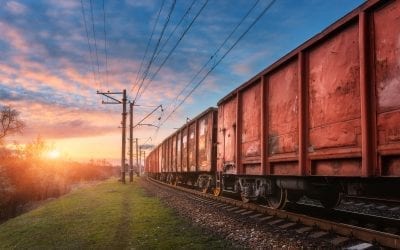 Written by: Merijn KoolstraIntermodal Transport | 5 mins read- Intermodal container transport...
read more
You may find this interesting too
Case Study Lineas
Lineas selected Ab Ovo to deliver a planning solution that supports the full resource planning cycle, from long-term planning to real-time execution management.
Show Me Everything!
Overview of our solutions and services tailored to your industry needs and at your fingertips to either consume yourself or share internally with your teams and executive leadership.
Case Study KLM
Read how KLM Catering Services combined demand and staff information to gain the optimal distribution of staff over the various workplaces based on a large set of business rules.
Planning & Optimization AI | Advanced Analytics
Work Smart. Make Better Decisions. Be Sustainable.
Contact