DELMIA Quintiq Services
With complete knowledge for the entire product lifecycle, we are specialists in DELMIA Quintiq solutions and bring you the confidence you need to solve your complex planning puzzle. We are a certified DELMIA Quintiq Platinum Partner and are a DELMIA Quintiq partner since 1999.
Services at your fingertips

Deployment
We cover all roles to develop, implement and support a Quintiq solution and this gives us the strength to create the perfect match to your organization in any Quintiq project.
Optimization
Our team understands how to use the vast amount of features embedded in a DELMIA Quintiq platform to get the right solution for you. We know the importance of constraints, the need for transparency in the optimization engines and the desire for intuitive user interfaces for the planners.
Upgrade Center
Upgrading your model to the newest DELMIA Quintiq version will ensure stability and performance, but it is also an opportunity to capitalize on the latest software features to further increase value to planning operations.
Project Methodology
Our project managers and teams are trained and certified in the well-proven DELMIA Quintiq project methodology, Quintiq Project Life Cycle and Agile.
Contact us
New projects, upgrades, questions – we are here to help to get the best out of your DELMIA Quintiq solutions.
Request a demo
No need to wait. Request a demo of DELMIA Quintiq solutions. Delight yourself and help your organization moving forward.
DELMIA Quintiq Platinum Partner
DELMIA Quintiq (part of Dassault Systèmes) is a leader in delivering state-of-the-art supply chain planning and optimization solutions that help customers reduce costs, increase efficiency and improve bottom-line results. DELMIA Quintiq and Ab Ovo have an extensive shared history. We are both innovative leaders in rail, aviation, maritime, manufacturing, retail, and logistics. Ab Ovo is one of DELMIA Quintiq's longest-standing and most experienced partners. For more information, visit DELMIA Quintiq.
We can support you with the implementation of your DELMIA Quintiq solution. Services such as reviewing documentation, writing test cases, test management and execution, user training and change management all contribute to a project with more chances of success. Our expertise can be solicited to offer third-party advice and challenge an existing implementation partner.
Customer Centered Testing
Our more than 20 years of Quintiq experience has given us the knowledge what pitfalls to look for in a project. Testing takes time and we test solutions with the end user in mind. We don't just test to find issues, we test the functionality and the use of the planning solution to make sure the solution creates the value intended. Let us know if you need more test expertise.
We can automate testing for your planning solution. Automated testing will increase the quality of deliveries, while reducing time and effort needed for repetitive testing. Most bugs and performance issues can be detected at a stage where their impact is relatively low.
The probability and risk that a bug makes it undetected into a production environment is minimized. Using experience from many projects, we offer the implementation of automated testing routines for unit testing, performance testing, GUI testing and integration testing. This can be added to existing models.
The Ab Ovo Upgrade Center is a service available to all companies using DELMIA Quintiq software. Upgrading your model to the newest DELMIA Quintiq version will ensure stability and performance, but it is also an opportunity to capitalize on the latest software features to further increase value to planning operations.
We have over 20 years of experience upgrading customer models. Our highly skilled employees use dedicated tools and scripts to facilitate a smooth upgrade process.
Mobile Integration
We provide real time integration with mobile apps to support the supply chain execution process. Employees have a good overview of duties and tasks. Planners are in full interaction with their staff. Schedules can be updated automatically based on real-time feedback, either via manual input or using location-based information
(GPS and geo-fencing).
Our business consultants origin from the industry and have loads of experience from your business, they have done similar planning puzzles before and can guide you through your change process. We know that changes are hard and challenging if not properly governed. Our guidance and assistance have helped company-wide acceptance of the solution in order to materialize your benefits and maximize the project effectiveness and deployment.
A value scan will clarify the way the application is supporting your planning process, but also which improvements can be made to increase value. Experienced consultants can do a value scan on your planning solution and give recommendations for changes to the process or the model in order to increase value. Logfile analysis will be part of the scan, preventing critical issues or performance problems from occurring.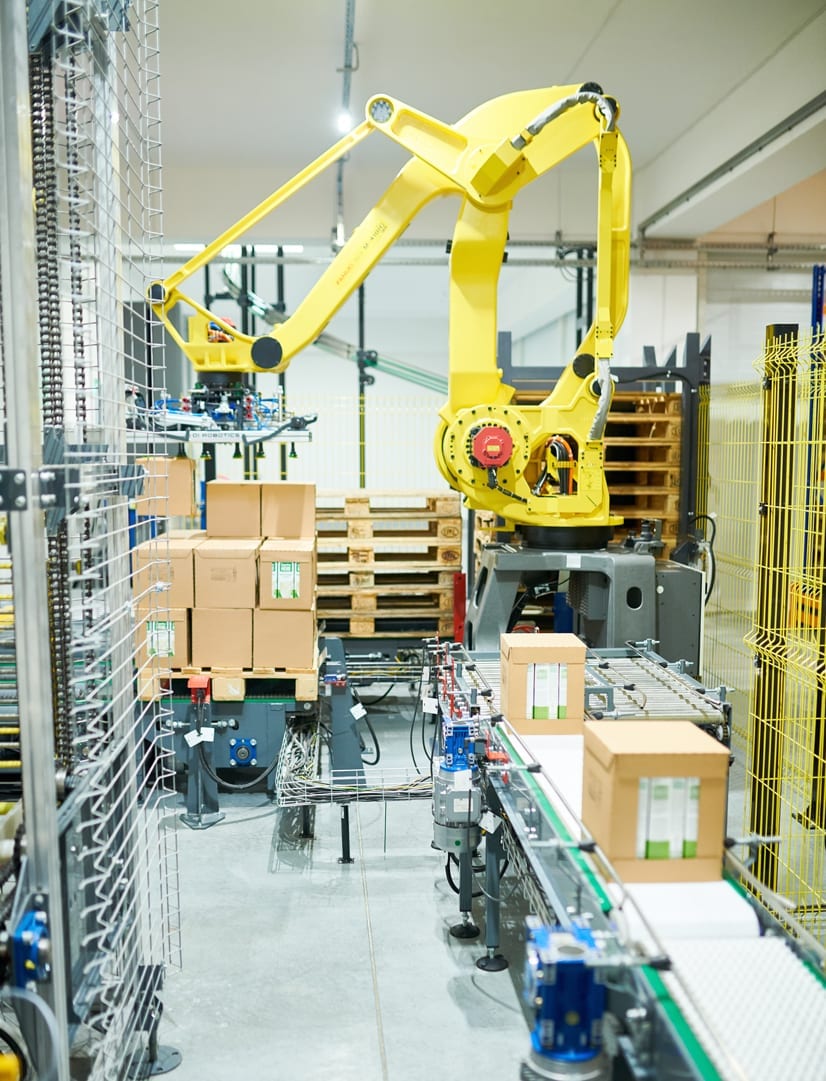 With our Quintiq competence centers represented over three continents, we provide the project support worldwide so you don't need to worry where to find the right skilled resources. Our account management team acts as a one-stop-shop to our skilled resource to create the perfect match for you and your Quintiq project.
We can provide you with Business Consultants, Technical Consultants, Quintiq Specialist, Algorithm Experts and Project Managers on all levels between 1-5. With over 1500 Quintiq planners globally, we are one of the largest Quintiq partners in the world.
We provide solution support with our own Quintiq experts, we aren't just a call center that pick up the phone. Our skilled support team are there for you when you need help. They have hands-on experience from earlier implementations and they provide second and third line support to your organization.
Our customer tailored Service Level Agreements include proactive monitoring and health checks to identify incidents before they occur. Solutions should evolve just like your company and our support team is there for you to secure your Quintiq investment continues to deliver business value many years after end of business case.
We support our customers in the digital transformation of their business operations. Data driven decision support is our company's heartbeat and we deliver clarity by digitizing decision processes with extensive supply chain expertise, our smart technology and our skilled analytical team.
KLM Catering Services
KLM Catering Services supplies and improves inflight catering for airlines. In our quest for the highest level of service, reliability and innovation, we are now one of the five largest airline caterers in Europe.
DB Cargo
DB Cargo is the only company to offer you Europe-wide rail transport from one source – fast, efficient, reliable and independent of the industry – with one of the largest rail networks in the world.
Maersk Line
From the farm to your refrigerator, or the factory to your wardrobe, A.P. Moller – Maersk is developing solutions that meet customer needs from one end of the supply chain to the other.
Lufthansa Cargo
With a turnover of 2.5 billion euros and 8.9 billion revenue tonne-kilometres in 2019, Lufthansa Cargo is one of the world's leading companies in the transport of air freight. The company currently employs about 4,500 people worldwide.
DSV
DSV wants to be a leading global supplier, fulfilling customer needs for transport and logistics services, targeting extensive growth and being among the most profitable in our industry.
You may find this interesting too
Case Study Lineas
Lineas selected Ab Ovo to deliver a planning solution that supports the full resource planning cycle, from long-term planning to real-time execution management.
Show Me Everything!
Overview of our solutions and services tailored to your industry needs and at your fingertips to either consume yourself or share internally with your teams and executive leadership.
Case Study KLM
Read how KLM Catering Services combined demand and staff information to gain the optimal distribution of staff over the various workplaces based on a large set of business rules.