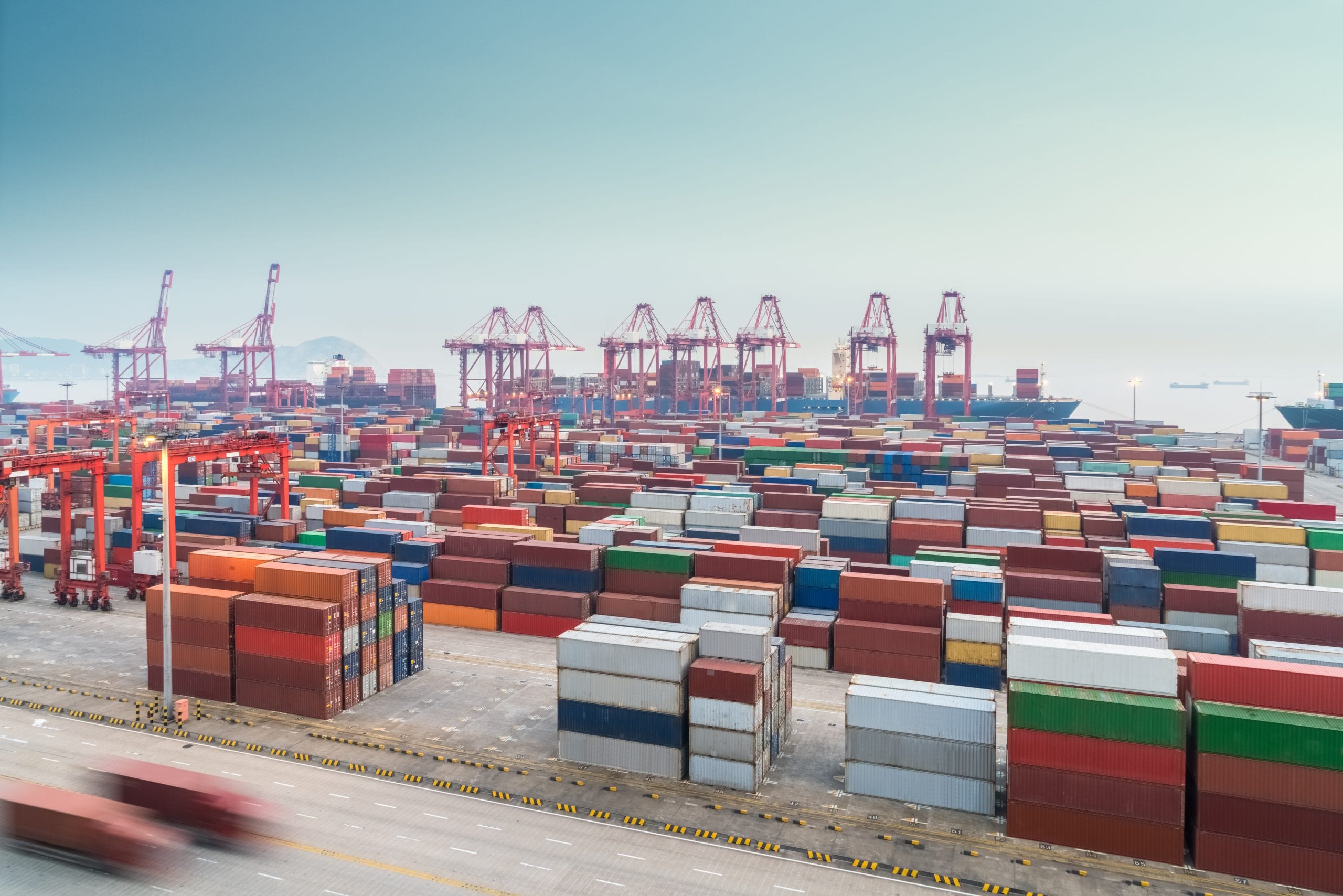 Maritime Use Cases
We enable maritime organizations deliver an interoperable data efficient ecosystem and gain a competitive advantage through advanced analytics with tailored supply chain planning & optimization solutions. With our wealth of industry knowledge and experience we support numerous maritime use cases.
Run different capacity scenarios
Realize a more efficient and optimal cargo load for all voyages and make sure all cargo arrives on schedule. Many organizations are facing volatile capacity demands, resulting in dynamic and complex planning and scheduling processes.
Voyage planning, tonnage planning, vessel scheduling and allocation management are all part of these processes. Planners would like to have the ability to run diverse capacity scenarios, which enables them to understand the impact of specific cargo arrangements and vessel allocation changes.
Meaningful information on capacity requirements, the exact vessel size should be available for each line/trade to optimize costs, while respecting customer requirements on capacity and transit times.
How to bring this all together in one integrated planning to make the right decisions?
Advanced Analytics
Numerous supply chain analytics use cases for maritime in whatever category you may need support:
Assets, Demand, Process and Performance
Solve Disruptions & Reduce Idle Time
How to better handle tonnage & voyage planning as well as operational planning to decrease operational costs?
How to handle a wide-range of process complexities and realize real-time and collaborative planning including the ability to conduct scenario-based planning and be able to quickly respond to disruptions?
We have a strong market recognition of building optimal, transparent and up-to-date planning for all vessels within a company. This has increased average load factors and facilitated stronger insight into planning processes  and better on-time performance for cargo loads. We also optimize container logistics and port operations, resulting in gains directly to the bottom-line.
Advanced Analytics for Maritime
A glimpse into our numerous advanced analytics use cases for maritime divided into 4 categories: Assets, Demand, Process and Performance
Assets
Automated damage detection
Camera footage to scan cargo and trucks for damage detection and automatic administration
Trip defficiency detecting
Use pattern recognition to find causalities of routing inefficiencies
Tailored maintenance scheduling
Pattern recognition to predict when transport logistics need maintenance on a unit by unit basis
Demand
Real-time demand visibility
Sensor and event data to visualize and analyse the flow of orders through the network
Self learning demand planning
Predict demand based on self learning models that learn directly from the day-to-day situation
End-to-end planning
Incorporate all available data (sensors/actuals) from customers to be better prepared
Process
Data driven contracting
Flexible contracting based on actual data for a better fit with operations
Real-time scheduling
Advanced predictions of ETA/ETD for real-time scheduling adjustments
Performance
Advanced dashboarding
Interactive and advanced dashboarding that allow monitoring of the data ambition
KPI identification
Discover analytical KPI's that pave the way for data driven decision making
KPI optimization
Improve KPI's and increase business value by combining different data sources
You may find this interesting too
Whitepaper Container Terminal Planning
Living up to quality and performance levels is a daily challenge, both in terms of economics and in terms of planning. Read how we helped our customers savings costs, increased delivery reliability and provided growth of competitive advantage.
Whitepaper Port Terminal Planning
Planning and (detailed) scheduling of port terminal processes is characterized by complex business logic, numerous constraints and a variety of interdependencies. Read how we have helped our customers.
Video
In this 7-minute video, Ab Ovo presents how a container terminal can be planned and optimized with the DELMIA Quintiq software. This includes berth planning, crane planning and yard planning. 
We support our customers in the digital transformation of their business operations. Data driven decision support is our company's heartbeat and we deliver clarity by digitizing decision processes with extensive supply chain expertise, our smart technology and our skilled analytical team.
KLM Catering Services
KLM Catering Services supplies and improves inflight catering for airlines. In our quest for the highest level of service, reliability and innovation, we are now one of the five largest airline caterers in Europe.
DB Cargo
DB Cargo is the only company to offer you Europe-wide rail transport from one source – fast, efficient, reliable and independent of the industry – with one of the largest rail networks in the world.
Maersk Line
From the farm to your refrigerator, or the factory to your wardrobe, A.P. Moller – Maersk is developing solutions that meet customer needs from one end of the supply chain to the other.
Lufthansa Cargo
With a turnover of 2.5 billion euros and 8.9 billion revenue tonne-kilometres in 2019, Lufthansa Cargo is one of the world's leading companies in the transport of air freight. The company currently employs about 4,500 people worldwide.
DSV
DSV wants to be a leading global supplier, fulfilling customer needs for transport and logistics services, targeting extensive growth and being among the most profitable in our industry.