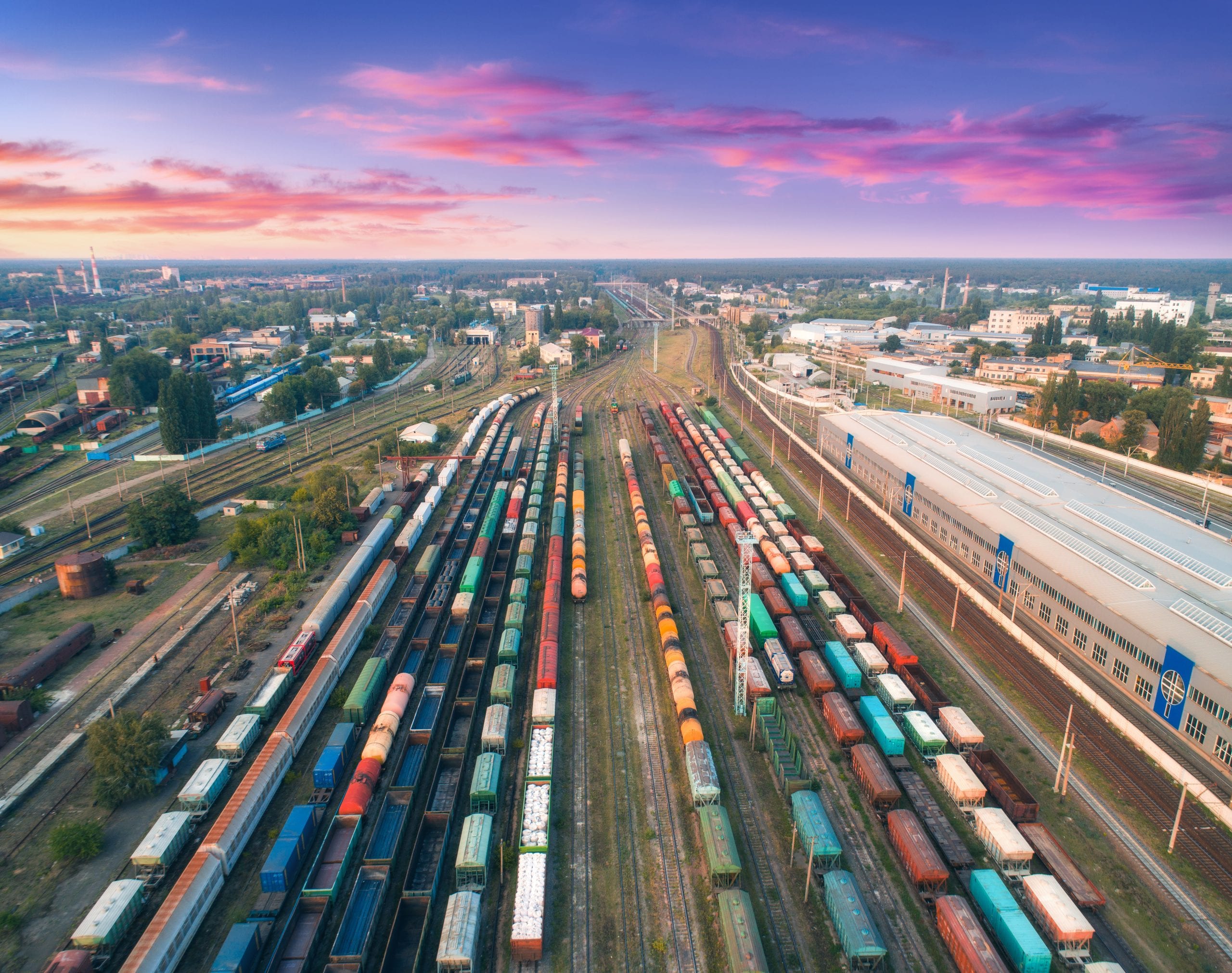 Rail Cargo Use Cases
We enable rail cargo companies deliver an interoperable data efficient ecosystem and gain a competitive advantage through advanced analytics with tailored solutions. With our wealth of industry knowledge and experience we support numerous rail cargo use cases.
Order 2 Cash Management
Railway undertakings with cargo operations are eager to explore ways of making their business more efficient and competitive. We help both fast growing market entrants as well as established rail incumbents with automating and optimizing their complete order journey. From order intake, to execution and financial settlement. Ab Ovo offers a comprehensive Order 2 Cash solution for both automating manual processes as well as replacing legacy Order 2 Cash systems.
Train Planning & Scheduling
Planning is at the core of a railway undertaking. Done well, planning can yield substantial benefits in terms of efficiency and reliability. Done poorly, planning can be a drain on resources and organizational bandwidth. Ab Ovo helps rail companies optimize their planning operations through automation, advanced analytics, KPI steering and decision support. Our rail planning & execution solution help companies save substantial planning costs and also lead to most effective decision making.
Advanced Analytics
Numerous supply chain analytics use cases for rail cargo in whatever category you may need support:
Assets, Demand, Process and Performance
Subcontractor & Yield Optimization
Railway undertakings rely on partners and subcontractors to run their daily operations. Managing those subcontractors in an efficient manner is a constant challenge. There is a great deal of complexity connecting customer orders to the purchase contracts to execute those orders, especially when there is a high share of single wagonload traffic. As a result, railway undertakings often have difficulty pricing orders and optimizing their profit. In addition, it may be challenging to ensure invoiced amounts are a correct reflection of actual delivered services, such as the transportation of a single wagon over a particular track or across a particular region.
We  help reduce the complexity of working with partners and subcontractors and help rail companies improve their overall profitability
(Hump)Shunting Management
Railway undertakings and rail infrastructure managers are increasingly investing in yard & hump shunting automation. Railway operators need to improve efficiency and save costs. Rail infrastructure managers need to be able to support multiple rail operators in a fair and compliant manner. Ab Ovo has developed an integrated (Hump) Shunting Management Solution, that deals with both challenges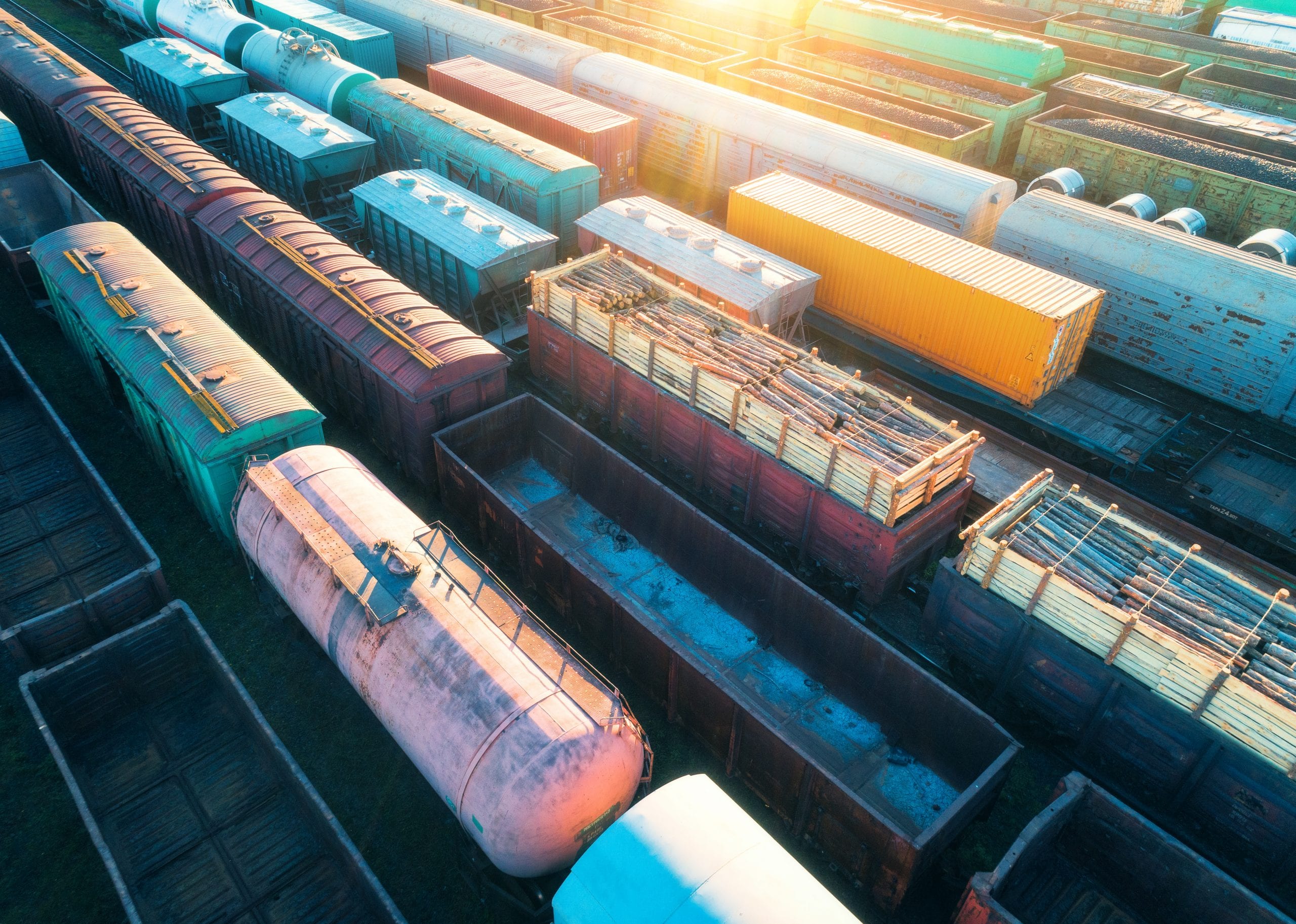 Mobile Field Operations
Rail operations require constant communication and interaction between their field operators (drivers, shunters, controllers) and their offices and operations control centers. Today, many of those communication methods and channels require direct conversation and the transfer of physical documentation. This costs time and prevents rail operators from improving their operational efficiency and data quality.
Ab Ovo helps railway undertakings operate lean and agile. We provide mobile solutions that help digitize critical communication paths, capture key events and exchange documentation. We do so by providing workflow software that is tailored to and designed with specific field activities in mind. Such as registering and confirming train & wagon checks, shunting movements, wagon defects, locomotive checks (Fuel, Sand, etc.), unloaded wagons, train arrivals, station overviews or track lists. Mobile communication saves time, avoids miscommunication, reduces the paper trail, improves safety and allows companies to do advanced analytics on information digitally available.
Advanced Analytics for Rail Cargo
A glimpse into our numerous advanced analytics use cases for rail cargo divided into 4 categories: Assets, Demand, Process and Performance
Assets
Tailored maintenance scheduling
Pattern recognition to predict when locomotives/wagons need maintenance on a unit by unit basis
Demand
Real-time demand visibility
Sensor and event data to visualize and analyse the flow of orders through the rail cargo network
Process
"Internet of Trains"
Advanced predictions of train ETA/ETD for real-time scheduling adjustments
Performance
Advanced dashboarding
Interactive and advanced dashboarding that allow monitoring of the data ambition
Infra Manager & Regulatory Compliance
Railway undertakings need to adhere to local and international rules and regulations. To comply, regular communication is required with national rail infra managers on train and cargo specifics or crew requirements. When operating international train routes, the complexity increases dramatically. As local rules and regulations vary and national infra managers and railway operators tend to have different systems, procedures and formats for storing and requesting information.
As a result, railway undertakings often have difficulty collecting, storing and sharing regulated information. We help companies adhere to local rules and regulations in a consistent and cost efficient manner and break down international barriers.
We support our customers in the digital transformation of their business operations. Data driven decision support is our company's heartbeat and we deliver clarity by digitizing decision processes with extensive supply chain expertise, our smart technology and our skilled analytical team.
KLM Catering Services
KLM Catering Services supplies and improves inflight catering for airlines. In our quest for the highest level of service, reliability and innovation, we are now one of the five largest airline caterers in Europe.
DB Cargo
DB Cargo is the only company to offer you Europe-wide rail transport from one source – fast, efficient, reliable and independent of the industry – with one of the largest rail networks in the world.
Maersk Line
From the farm to your refrigerator, or the factory to your wardrobe, A.P. Moller – Maersk is developing solutions that meet customer needs from one end of the supply chain to the other.
Lufthansa Cargo
With a turnover of 2.5 billion euros and 8.9 billion revenue tonne-kilometres in 2019, Lufthansa Cargo is one of the world's leading companies in the transport of air freight. The company currently employs about 4,500 people worldwide.
DSV
DSV wants to be a leading global supplier, fulfilling customer needs for transport and logistics services, targeting extensive growth and being among the most profitable in our industry.
You may find this interesting too
Case Study Lineas
Lineas selected Ab Ovo to deliver a planning solution that supports the full resource planning cycle, from long-term planning to real-time execution management.
Whitepaper 4RailCargo
4RC is a complete solution including all processes for a rail operator to run trains. Choosing our Add-Ons make the solution grow with our business.
Whitepaper RCP
Ab Ovo's Rail Cargo Planning – Profit maximization
through demand oriented planning. Go for the right planning processes in rail cargo!